Safe, Effective and Affordable Pest Control Solutions
Melbourne's #1 Pest Control Company
Rodents can grow their population around your home fast as they breed rapidly. They can put your family's and employees' health at risk. Contact our pest control experts to treat the rodent entry points and harbourage areas throughout your property. We use modern and advanced rat and mice pest control techniques. With years of experience providing quality services, we have built an excellent reputation in Melbourne's pest control industry.
At Rats Removal in Melbourne, we constantly review our rat control methods and techniques to provide the most comprehensive solutions to homeowners and businesses across Melbourne. We only use the most effective, natural, non-toxic substances wherever possible to eliminate rodents completely from your property. With services available seven days a week, we quickly respond to your concerns and do whatever it takes to mouse-proof your property.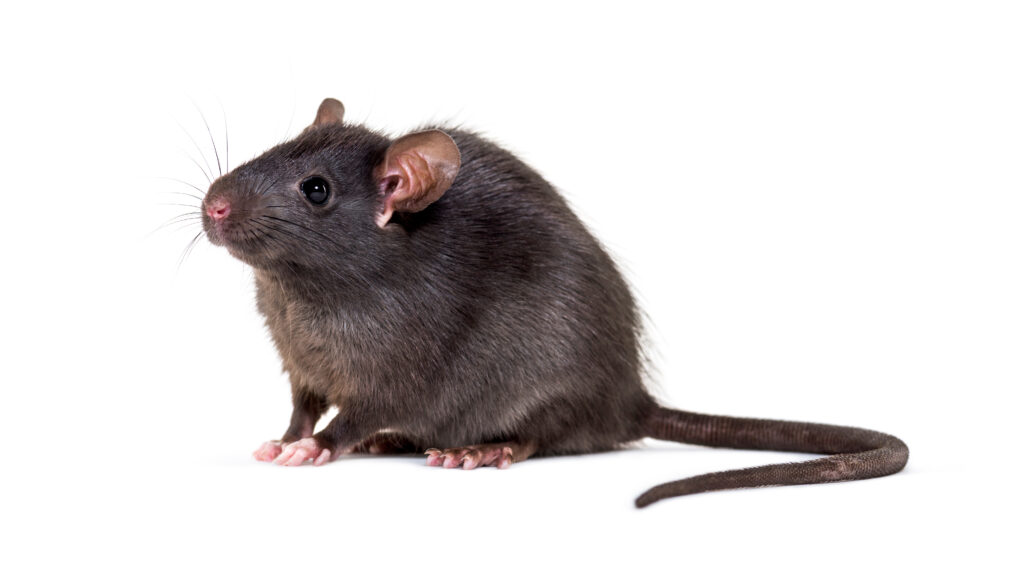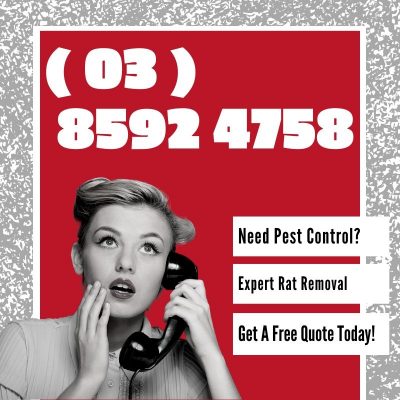 We Provide Superior Pest Control Services
Best Rat & Rodents Control in Melbourne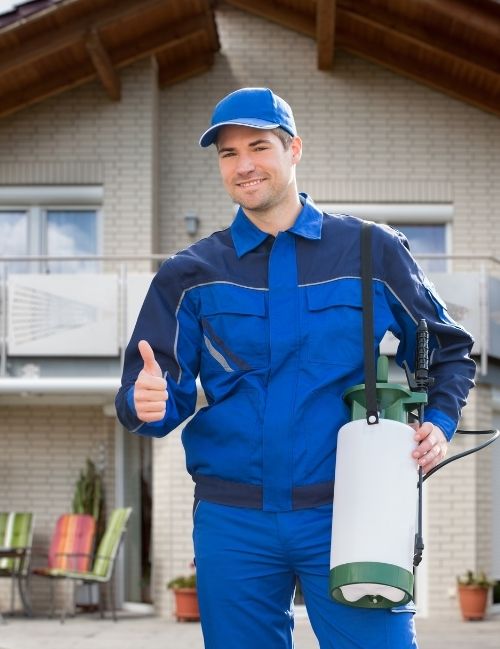 Six Reasons For People Choosing Us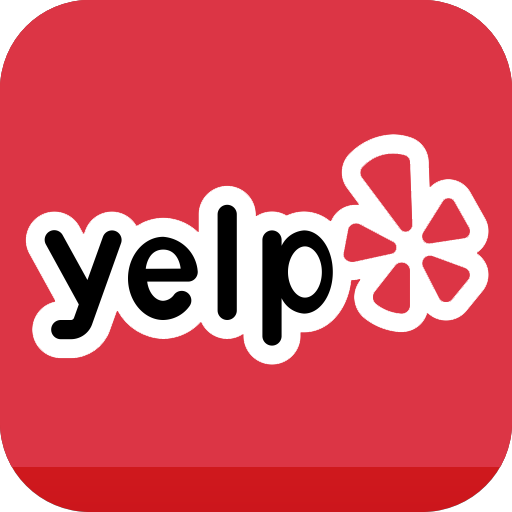 Rate Us on Yelp
248 reviews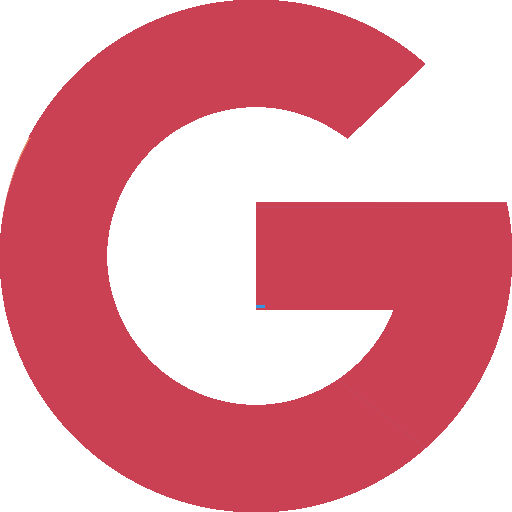 Rate Us on Google
1,248 reviews
Thanks, Guys, I found these guys on the web, very professional, in a few days all rats disappear, no more scratching noise.
Great service, punctual, friendly and efficient. Nick did a thorough check on my entire building (roof and inside the house) and provided me with a lot of suggestions to get rid of rats. Extremely knowledgeable about controlling rats. If you need a rat controlling specialist, definitely choose this company.
This is the best pest control centre over and it is very best in working
Don't Know What To Start With?
Get A Solutions For Rats, Mice & All Pest Control Services
Get in touch with us today!
Melbourne VIC Australia 3000
Types of Rats Found in Melbourne
Nobody wants to live with rats, but unfortunately, they are found everywhere. With rats having a gestational period of less than a month, their population quickly gets out of control. As their populations start to grow in and around your home, you will notice extensive damage to your property.
The only option to reclaim your home is to figure out how to get rid of rats fast. If the DIY method doesn't work, don't be anxious. The experts at Rats Removal Melbourne can do this safely and effectively. Having helped hundreds of customers around Melbourne with their rat problems, we can help you keep rats and rodents at the bay.
Signs Of Rat Infestations
Before we get into action, we will look for some tell-tale signs to ensure the presence of rat infestations in your property. They are as follows:
Stale Smells – ongoing stale ammonia smell coming from hidden areas.
Strange Sounds – scurrying noise beneath the floors, burrowing sound behind the walls and scampering noise around the cabinets.
Footprints – distinctive footprints and tail marks along the places they travel.
Droppings – small, dark, pellet shaped droppings and grease marks & smudges along the walls
Gnaw Marks – gnaw marks on the walls, food packaging, furniture, electrical cords, paper and left-over food.  
Nests – nesting materials such as shredded paper, bits of fabric, insulation or dried plant stuff. 
Pet Behaviour – unusual pet behaviours such as barking, being extremely alert and pawing at specific areas of your home. 
Rat Control Methods
Once we ascertain the presence of rat infestation, we use any one or combination of the following rat control methods to eliminate the rodent problem. 
1. Digital Rat Trap
These traps come with no-escape design and make use of sensors to differentiate mice and rats. When the sensor is activated, the door opens and allows only the targeted rodent species into the station, preventing non-targeted animals from accessing the baits. 
2. Non-Toxic Snap Trap
Though this trap takes a conventional design, it provides a non-toxic solution to your rat problem. This system allows 24/7 monitoring and capturing, thus resulting in rapid response from our rat control experts.   
3. Rodent Baiting
Rodent baits are formulated to control the population of rats. They can be placed in and round your home, roofs & attics, rodent burrows and at entry points, and are suitable for all weather conditions. 
4. Rodent Tracking
We use fluorescent tracking gel that helps us to quickly identify the routes, tracks and hideouts of the rodents. This gel is applied in areas where activities of rodents are noted so that the gel will be picked up on the rodents' feet. Then, we use a UV light to track the routes and locations of the rodents. 
5. 
Rodent Proofing 
Rats relentlessly search for water, food and shelter, and make use of any opportunity to enter your premises. Our rodent proofing services involves sealing all potential entry points, and thus reducing the risk of rat infestation in your property. 
6. Rat Baits We Use
Baits, when used properly, will help ridding your home of rats and mice. With so many varieties of baits available on the market today, Rats Removal In Melbourne rely on the following types to alleviate the rodent infestations. 
7. Ready-To-Use Baits
Available mostly in the form of treated whole grain or pellets, the ready-to-use baits are very effective and easy to use with a quick and high success rates. 
8. Paraffin Blocks
These wax bait paraffin blocks can slaughter various types of rats and mice that consume a lethal dose in just one feeding. 
9. Single & Multiple Dose Anticoagulant Rodenticides
While the former type will cause the death of rats in a single feeding, the later one requires rodents to feed on it for several consecutive days to cause death. 
10. Tracking Powder
This is used in two ways – one way is to mix it with some food sources that the rodents are attracted to. Another way is to sprinkle this powder over the areas where the rodents are sighted to cause oral poisoning. 
11. Liquid Baits
The liquid baits are popular rat poison and are widely used by the pest control experts. They can be used in areas having dry conditions and in places where there are no water sources. 
12. Gel & Paste
They can be used the same way as wax blocks, but for effective result, you can apply the past on coconut, bread or other dry foods and place them in areas where you suspect the activities of rodents. 
13. Fumigants
We use this technique only if the infestation is severe and quick elimination is required. 
Areas We Treat
Rodents usually prefer to nest in places that are secure, warm and with easy access to water and food. At Rats Removal Melbourne, we treat every area of your home that provides favourable condition for the rodents to survive, including:
Roof attics, lofts & eave line
Wall cavities 
Gaps around pipes and cabling
Cozy corners
Basements & cellars
Garages
Sheds & outdoor structure
Burrows 
Our pest control experts will carry out a thorough inspection of your property to determine the level of infestation and decide upon the right pest control method for your specific situation. In addition, we also provide you with expert advice and education on how to determine the early signs of rats and the techniques to make your home less inviting to these rodents. 
We serve across multiple locations in Melbourne including. Richmond, Cranbourne, Dandenong, Pakenham, Frankston, Epping, Berwick, Narre Warren, South Morang and Eastern Suburbs Melbourne. To book our Rats Removal service, feel free to call our rat removal experts at  (03) 8592 4758.
Rat removal cost ranges from $150 – $300. The cost will vary depending on the size of your home and the severity of the infestation. Rats & Rodents can be difficult and costly to get rid of, but our experienced exterminator can help. They will identify what type of rodents are in your home and where they are coming in from. Most mouse and rodent treatments come with a six-month warranty. 
Some of the common questions you might have about rats & rodents
We are Melbourne's best rat removal company offering reliable and affordable mouse, rodent and pest control services. If you notice any signs of rodent infestations, feel free to call our rat removal experts on (03) 8592 4758.