If you suspect rats in your Richmond property, then it's best to get in touch with Rats Removal In Melbourne. With many years of experience in rat control industry, we not only help in identifying the presence of rats, but also remove them permanently from your property. We have experts who can help with rat removal in Richmond and make your property rat-free.
Why Should You Get Rat Removal In Richmond?
Pests are one of the most dangerous things by most people all around the world. Out of all the pests, rats are one of the most common pests found in households. If they are not treated on time, they can very quickly reach a stage of infestation. They lead to extensive property  damage by chewing and biting on furniture, electrical wires, and upholstery.  It can spread many deadly diseases, putting your loved ones' health at risk.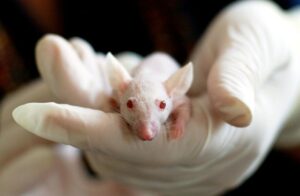 Our Rat Control Process in Richmond
Mice control services are experts in removing rats from your premises in the most environmentally friendly way. By conducting a thorough rat inspection, we identify the level of infestation and identify their nests and target their colonies. Our Rodent Control Melbourne services make use of a variety of techniques which consists of installing baits and traps in places where they are spotted. We use various nontoxic chemicals and solutions which do not have any side effects and aim directly at removing the rats. After removing all the rats from your property, we also make sure to rat-proof the house so that there is no room for any rat infestation in the future.
Why choose us?
State licensed and certified technicians
Flexible service with no annoying contracts
Guaranteed satisfaction
Highly trained professionals
Personalized and tailor-made solutions
Environmentally friendly treatment
Excellent customer service
Safe and effective pest control services
Budget-friendly pest control services in Melbourne
Use of state-of-the-art equipment and latest technologies
Experienced pest control services guaranteed
In-house quality assurance
If you wish to avail our service or book a first assessment appointment for rat removal services in Richmond then feel free to give us a call at 0385924758. Our customer service assistant would be happy to assist you.