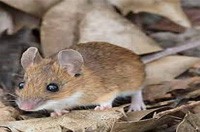 Do you believe that your home is infested by rats or mice? Did you find any food packages with small bites or little holes? Do you see small droppings or hear scratching noise? If yes, then your home is invaded with rats. These annoying creatures can cause severe damage to your property, contaminate food and transmit diseases. If you are not sure how to deal with rat infestation, it is best to leave it to the professionals of Rats Removal In Melbourne. With a humane way of removing rodents, we have been serving businesses and households across Doncaster with their rat removal needs.
Rat Control Doncaster:
To get your rat infestation under control and to minimise the risks associated with them, we use an exceptional yet effective rat control process that delivers desirable results.
Step 1 – Rat Inspection:
Upon your call, we will come to you and conduct an onsite inspection to find where the rats are getting into your property. Our experts will examine the signs of rodents and evaluate the severity of the infestation.
Step 2 – Develop A Rat Control Plan:
Based on our finding, we will develop a rat control plan to eliminate your existing rodent control. At Rats Removal In Melbourne, we deploy a variety of rat control methods – set traps, place bait systems and use repellent depending on the situation.
Step 3 – Prevention:
Our team not only aims to eliminate the existing rat infestation, but also takes required steps to prevent future infestation. We highly recommend taking preventive measures such as sealing & patching potential entry points, cleaning up trash & junk piles and eliminating potential hiding places such as woodpiles and overgrowth to constrain them from making their way to home in the future.
Rats Removal in Doncaster is more than simply getting rid of these pesky creatures. In fact, it is about ensuring your peace of mind, so it is always better to entrust the job to the professionals like us. We work affluently to make your home rat-free! For any questions about our rat removal service, give us a call on (03) 8592 4758.